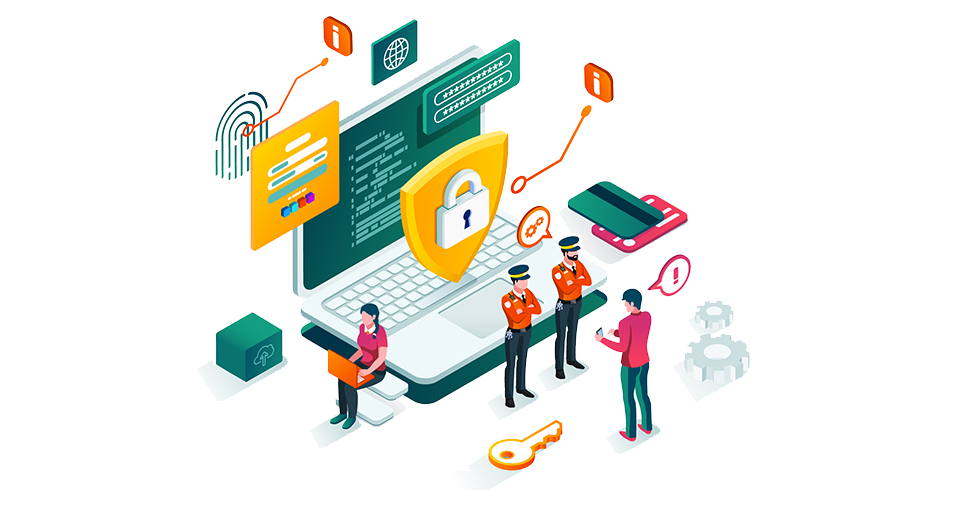 // Managed IT Security
Keeping your data safe
and Secure
Australia's Notifiable Data Breach and the EU's General Data Protection Regulation are applicable to most businesses in Australia. It aims to reduce the frequency of cyber-attacks and companies are expected to comply in accordance with the laws. Paragon IT can help you figure out where you stand when it comes to keeping your data safe and implement solutions that will help prevent or detect cyber attacks.
Monitored and managed security services that expand and defend your network perimeter. Paragon IT specializes in a number of IT security solutions, from cloud security to infrastructure and data protection. Our team of security specialists is trained in implementing these solutions to safeguard your data.
Our team is only a call away for any issue that needs our attention. We want your business to thrive, even in adverse situations.
// Drop Us A Line! We Are Here To Answer Your Questions 24/7
Call Now! 1800 877 565
// Why Managed IT Security from Paragon IT?
Rapidly scale security
and compliance through technology
Paragon IT's Managed Security capabilities help clients rapidly scale security and compliance through technology, as-a-service and cyber security. Paragon IT's Security Managed Security capabilities include:
Network Visibility
You can't stop the threats you can't see. With the sheer volume of threats and security alerts that the average business receives, it's nearly impossible to get past the noise to find the threats that really matter.
One of the most critical steps to safeguarding organizations of all sizes is to increase the level of visibility into network activity. Only when businesses can clearly see the traffic, connected devices, and users on their networks in real time can they stay ahead of potential threats. Paragon IT has the visibility solutions to provide clear insight into what's really happening within a network.
Multi Factor Authentication
Passwords are no longer sufficient, with 81% of breaches involving weak or stolen passwords. Multi-factor authentication is now an essential for any modern business.
Our solution provides multi-factor authentication (MFA) on an easy-to-use Cloud platform. The mobile app makes each login attempt visible, and as a Cloud service, there's no hardware to deploy. It can be managed from anywhere and features integrations with 3rd party applications including popular Cloud applications, web services, VPNs and networks.
Network Security
Paragon IT provides clients with today's most powerful network and data security solutions. When technology goes wrong, it can bring down a whole system faster than the time it takes to say "oh no!" By properly leveraging security with Paragon IT, you can protect your network, your data, your business and ultimately everything you and your staff works so hard for.
To realise just how important it is for you to have dynamic, well-configured security solutions is to understand the threats your business faces. Paragon IT is Upstate New York's tour de force when it comes to business security.
Email Security
Secure your business with reliable access control solutions. Paragon IT's consultants know that security is crucial for modern business. That's why we work tirelessly to develop comprehensive risk management strategies and security solutions that protect your organisation's network and data. This is especially vital as businesses turn to technology across all aspects of their operations.
Remote Worker Security
The corona virus pandemic exposed inadequacies at many organisations and highlighted the slow pace of progress in digital transformation.
Many businesses are now in a period of intense rationalisations they look for direction in the near- to mid-term, and they are realising that the path forward isn't as clear as they expected. Making it even more challenging is the options around how they secure their people, data, and applications at a distance for an extended period –maybe forever.
This new reality necessitates a departure from a traditional network-centric security model that assumes every device and user within the network should be trusted. With the bulk of end users now working remotely, the adoption of zero-trust security approaches has accelerated, especially in the enterprise.
Growing businesses, who often lack in-house security expertise, have understandably struggled to keep pace. Paragon IT has created solution to help organisations like yours stay ahead of the game. Our zero-trust framework is based on three principles:
Identify users and devices
Always know who and what is connecting to the business network.
Providing Secure Access
Limit access permissions from devices to business critical systems and applications.
Continuous monitoring
Monitor the health and security posture of the network and all managed endpoints.
Cloud Security
There is a misconception that the Cloud is secure and that there is no requirement for additional security. This is true in some regard, but the Cloud requires the same security measures as premise systems. Public Cloud providers such as Microsoft, Amazon and Google have huge annual security budgets, but only to keep their own platform secure. Any services that are hosted on top of those platforms require security practices similar to in house systems. They also require backups and business continuity solutions to protect data.
Paragon IT has solutions to protect IT infrastructure hosted in public cloud providers such as Microsoft Office365, Microsoft Azure etc. If you do not have security measures in place for cloud services, you are putting your business at risk! Talk to us today - it might save your business from a costly technology disaster!